EMMY WATCHES ANGEL: EPISODE 1X08 (the sad episode), *commence crying*
Okay, okay, yes I KNOW IT TOOK FOREVER I'M SORRY I HAVE LOTS OF EXCUSES ABOUT THIS EPISODE AS WELL. Does this episode making me feel feelings and not wanting to feel feelings count as a reason I took forever to watch it an excuse? OH WELL I'M BACK AND
about
iughhghhgh
Disclaimer: I'm really sorry if this is a crappy post  on a level equivalent to David Boreanaz's Irish accent , this episode is SUCH A BUMMER it's hard to make it all that fun??? I'm sorry
ughhhhhhhhh
OKAY here:
Episode 1.08 – I Will Remember You
Going over my notes from watching this on different occasions, I note being Angel being annoyingly anal each time (hilarious because I'm constantly doing this shit with my desk)

OH SNAP HERE'S BUFFY YUSSSSS
She's like Prince, or Madonna, or whatever, with the one name. Let's go with Prince because he's way better. Buffy should have her own symbol for her name like Prince. Except just a Scythe. AWESOMEEE
 = 
 = 
Angel, you done screwed up. Again. Like always. I shouldn't be shocked about ANY OF THIS.
Uh oh, Buffeh is bringing the sass-a-frass HOLY CRAP THEY FIT SO MUCH SASS INTO ONE SERVING OF DIALOGUE
UGH ANGEL, WHAT YOU THINK IS "THE RIGHT THING TO DO" IS 100000000000000000000% NEVER EVER EVER
(this is actually a pretty fitting song/gif)
every moment with Glenn Quinn is a precious one~*~*~
here is Young!Quinn to get you through your feels
Cordy introducing/leaving with Doyle = hilarious
hahah the "long story" thing SUCH A GOOD GAG
"I was in the neighborhood, skulking…" ahahahha
Cordelia saying Buffy looking Bulgarian in that outfit hahaha SASS FACTOR IS OVER 9000!!!! Here is a fab stock photo you can find if you GIS "bulgarian woman"
THEY SURE ARE SAYING TIME A LOT, COULD THIS BE FORESHADOWING OR ME INFERRING TOO MUCH???
At this point I just assume Angel has protective windows or some shit because this is ridik
"It was rude. We should go kill it."
"I'm free."
BUFFY WHY YOU CHANGE INTO A WHITE SHIRT TO FIGHT WHEN YOU WERE WEARING BLACK, BECAUSE WHITE IS GOING TO SHOW STAINS. WHAT IS WRONG WITH YOU, HOW LONG HAVE YOU BEEN DOING THIS???
(SIDENOTE: I WAS NOT ALLOWED TO WEAR WHITE AS A CHILD FOR THIS REASON)
BUFF YOUR HAIR LOOKS PRETTY NICE IN THIS EPISODE
WAIT WAS THAT DEMON WEARING A SAMURAI HELMET?
MAannn demons: they always be going in sewers!
SURPRISE ANGEL IS IN MOPEY CLOTHING BECAUSE BUFFY FEELINGS
I WONDER IF THAT BLOOD IS A BAD THING????????????????????
omg angel u r alive wow congrats good going mate, wowee, look at that.
oh man that screen cap hahahaahahhahhhahahahah
"you've…GOT AN UMBRELLA!!!!" ahahahhaahhaahhaha cordy
LOL ANGEL EXCITED ABOUT FOOD, HE NEEDS TO GO 2 IN N' OUT BURGER
Angel is like one of those baby gifs trying lemons for the first time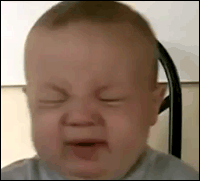 look it's Angel trying yogurt
OHHHH GREAT IDEA ANGEL, NOT TELLING BUFFY ABOUT BEING ALIVE, BECAUSE WHEN YOU GUYS DON'T TELL EACH OTHER STUFF IT ALWAYS WORKS OUT SO WELL
WAIT SO THE "GATEWAY FOR LOST SOULS" IS JUST UNDER THE POST OFFICE?? ARE THERE JUST HIDDEN TUNNELS TO AMAZING THINGS EVERYWHERE IN LA???
yes Angel, I'm sure the ORACLES want your shitty shitty watch
(just kidding this watch is kickin' rad)
SPOTTED: PEOPLE ROLLERBLADING. I WISH ROLLERBLADING WAS STILL A THING, I WOULD ROLLERBLADE ABSOLUTELY EVERYWHERE.
holy crap I DON'T EVEN LIKE BANGEL AND ANGEL WALKING IN THE SUN TOWARDS BUFFY GOT ME TEARY
AHAH THEY REALLY ARE HAVING TEA AND CRACKERS
ANGEL IS JUST AS AWKWARD AS A HUMAN, UGH WHY AM I EVEN SURPRISED
oh man this is making me so sad 4 the Buffster
same
ANGEL, NOW THAT YOU ARE HUMAN, AND NO LONGER "REQUIRED" TO BROOD, CAN YOU DRESS IN SOMETHING OTHER THAN BLACK???
I'm disappointed Angel doesn't sleep in the weird bed
SEEING THEM HAPPY IS GIVING ME TOO MANY FEELS I'M TRYING SO HARD TO HATE IT BUT I CANNNN'T
OMG ANGEL AND BUFFY IN THE BED SCENE UGHHHH
ORLY ANGEL, YOU ARE GONNA BE ABLE TO KILL THE DEMON WITH REGENERATIVE BLOOD BY YOURSELF, YOU IDIIIIIIOT I LIKED YOU FOR LIKE 10 SECONDS AND NOW THIS UGHHHGHGHGHGH
WAIT WHY IS DOYLE OFF THE HOOK FROM THE VISIONS??? I DON'T GET IT??? PLEASE SERIOUSLY SOMEONE EXPLAIN THIS TO ME??
ANNNNND ONCE AGAIN BUFFY SAVES ANGEL'S ASS
SURPRISE, BUFFY'S OUTFIT GOT STAINED
wait, CHANGE OF PACE, ANGEL IS BEING BROODY AND THINKING HE'S "SELF-SACRIFICING"
HOLY CRAP SMG CRYING IS THE MOST HEARTBREAKING THING OF ALL TIME
SPEAKING OF TIME, ALL TIME ALLUSIONS/REFERENCES WERE COWABUNGA
Alright this was all super depressing, I'm sorry if it wasn't all that much fun. If you'll excuse me…